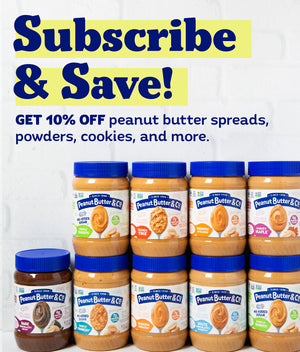 MADE FOR PEANUT BUTTER LOVERS, BY PEANUT BUTTER LOVERS
Simple, Honest Ingredients ● Family Owned ● USA-Grown Peanuts
OUR TESTIMONIALS
What They're Saying About us
After trying smooth operator about a year ago I have been hooked. After not finding in my local store sometimes , I decided to order it by the 12 count case directly from the maker.
This is the yummiest peanut butter I've ever had. I eat it on something every day. Sandwiches, crackers, apples, bananas etc.
My husband and I have been looking for a peanut butter with few ingredients and no need to stir. This is it!! We love the taste, texture and consistency! Excellent!!
Exceptional product; great natural flavor -no additives. Just pure peanut butter; we buy it by the case.
Shop Our Insta
What they're having